Cheek Augmentation in the Philippines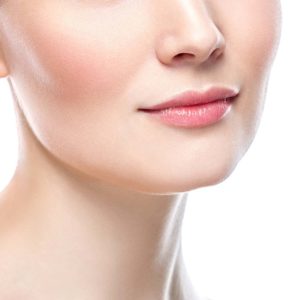 What is Cheek Augmentation?
Cheek implants, also sometimes called cheek augmentation, are inserted to enhance cheekbones or to make the cheeks fuller. Like other types of plastic surgery procedures, cheek augmentation can make your face appear more youthful or balance your facial features, making you feel more attractive. This extremely popular procedure is offered all over the world for both women and men.
Benefits of Cheek Augmentation
The cheek implants will change the appearance and contours of your face and create a permanent augmentation.
Your cheeks will be fuller and higher and improve your appearance.
This balances your facial features while providing a more youthful and balanced look.
The procedure will boost your self-confidence and provide a better facial proportion.
Candidates for Cheek Augmentation
You may be a good cheek augmentation candidate if:
You are physically healthy and at a stable weight
You have realistic expectations
You are a nonsmoker
You are bothered by the appearance of your cheeks
You have cheeks that are too flat, thin or saggy
During your cheek augmentation consultation be prepared to discuss:
Your surgical goals
Medical conditions, drug allergies and medical treatments
Current medications, vitamins, herbal supplements, alcohol, tobacco and drug use
Previous surgeries
Your cosmetic surgeon will also:
Evaluate your general health status and any pre-existing health conditions or risk factors
Examine your face
Take photographs
Discuss your options and recommend a course of treatment
Discuss likely outcomes of cheek augmentation surgery and any risks or potential complications
The success and safety of your cheek augmentation procedure depends very much on your complete candidness during your consultation. You'll be asked a number of questions about your health, desires and lifestyle.
Your plastic surgeon and/or staff will explain in detail the risks associated with surgery. You will be asked to sign consent forms to ensure that you fully understand the procedures you will undergo and any risks or potential complications.
The possible risks of cheek augmentation include, but are not limited to:
Bleeding
Infection
Poor healing of incisions
Hematoma
Anesthesia risks
Fluid accumulation (seroma)
Skin loss
Numbness or other changes in skin sensation
Skin discoloration and/or prolonged swelling
Unfavorable scarring
Fatty tissue found deep in the skin might die (fat necrosis)
Fatty cysts
Deep vein thrombosis, cardiac and pulmonary complications
Thick scar tissue around cheek implant (capsular contracture)
Cheek implant displacement
Asymmetry
Lumpiness
Blindness (rare complication of fat transfer)
Suboptimal aesthetic result
Possibility of revisional surgery
Persistent pain
Poor aesthetic result of donor site for fat transfer
These risks and others will be fully discussed prior to your consent. It's important that you address all your questions directly with your plastic surgeon.
In preparing for cheek augmentation, you may be asked to:
Get lab testing or a medical evaluation
Take certain medications or adjust your current medications
Stop smoking
Avoid taking aspirin, anti-inflammatory drugs and herbal supplements as they can increase bleeding
A cheek augmentation procedure includes the following steps:
Step 1 – Anesthesia
Medications are administered for your comfort during the surgical procedure. The choices include local anesthesia, intravenous sedation and general anesthesia. Your doctor will recommend the best choice for you.
Step 2 – The incision
A cheek augmentation requires different incisions based on the technique used. If fat transfer is used to enhance your cheeks, you will likely have a small incision near the area of fat that is harvested and small incisions near your cheeks. These incisions usually measure just several millimeters in length. If solid cheek implants are used, then the incision is based on your surgeon's preferred approach. Some plastic surgeons insert cheek implants through an incision inside the mouth, whereas other plastic surgeons perform the operation through an incision under your eyelid.
Step 3 – Closing the incisions
Sutures, skin adhesives or tapes close the skin incisions.
Step 4 – See the results
Your cheek augmentation will result in fuller and possibly softer-appearing cheeks. Some patients find that their cheeks can even appear lifted. The results of solid cheek implants are permanent, whereas the results from fat transfer may last several years.
Following your cheek augmentation surgery, gauze dressings or bandages may be applied to your incisions. An elastic bandage or compression garment may minimize swelling and support the cheeks as they heal following surgery. Alternatively, you may not have any dressings or bandages. If you have cheek implants placed through an incision inside your mouth, you may be placed on a liquid diet and/or given special mouth rinses. Healing will continue for several weeks as swelling decreases. Continue to follow your plastic surgeon's instructions and attend follow-up visits as scheduled.
You will be given specific instructions that may include:
How to care for your surgical site(s) following surgery
Medications to apply or take orally to aid healing and reduce the risk of infection
Specific concerns to look for at the surgical site or in your general health
When to follow up with your plastic surgeon.
Healing will continue for several weeks as swelling decreases. Continue to follow your plastic surgeon's instructions and attend follow-up visits as scheduled.
What to expect in Cheek Augmentation
The cheek implants will change the appearance and contours of your face and create a permanent augmentation. The results may be initially obscured by swelling. If your cheeks are augmented using fat transfer, the results will be based upon how much fat was injected into your cheeks and how much fat your body has retained. This can be determined by many factors, including surgical technique and your own body's individual metabolism. If solid cheek implants are used, then your final result will be more predictable.
Before and After Pictures