Abdominal Etching in the Philippines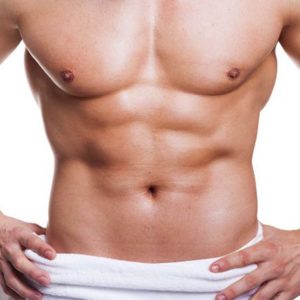 What is Abdominal Etching?
Abdominal etching, also known as six-pack liposculpture, is a plastic surgery procedure that will make your abs look etched. The procedure is meant for individuals who already have a healthy diet, standard work out routine, and a muscular stomach. It can assist you etch out a washboard stomach without the thorough workouts. Traditional
liposuction
could be the better option, in the event that a persistent fair needs a compliment midsection.
Candidates for Abdominal Etching
The ideal candidate for abdominal etching is an athletic individual with already pronounced abdominal muscles. Even with a consistently healthy diet and exercise regimen, it can be difficult to achieve a defined appearance. An individual with large, strong abdominal muscles can still have difficulties achieving this well-defined look. The procedure is not limited to such individuals, as some of our patients request this procedure following a tummy tuck or abdominal etching in order to really make their abs stand out. Moreover, these patients are susceptible to wrinkling as well as contour irregularities postoperative. Patients with mild skin laxity might be candidates for adjunct procedures including non-invasive skin tightening  or radio frequency .
However, patients who are not good candidates for abdominal etching include those who have excess skin and skin laxity including obese and massive weight loss patients. These patients are better suited for abdominoplasty. In these cases, abdominal etching can be performed in a delayed fashion following abdominoplasty. Abdominal etching in patients with excess skin laxity and excess skin will produce contour irregularities and unfavorable results.
Abdominal Etching Technique
There are 2 variants of the abdominal etching technique: modified abdominal etching (MAE) and full abdominal etching (FAE). FAE patients desire enhanced abdominal contour and have good skin elasticity with thin fat pads and well-developed abdominal muscles. Patients undergoing FAE must also have long-term health and fitness goals. MAE patients desire a more athletic appearance and have good skin elasticity. Unlike the FAE patients, they have moderate abdominal fat pads. These patients also should have athletic abdominal muscles and reasonable health plans. The selection criteria are not as strict for MAE compared with FAE. Patients undergoing MAE can have more abdominal fat but must have reasonable health plans and a healthy lifestyle.
During your abdominal etching consultation be prepared to discuss:
Your surgical goals
Medical conditions, drug allergies and medical treatments
Current medications, vitamins, herbal supplements, alcohol, tobacco and drug use
Previous surgeries
Your cosmetic surgeon will also:
Evaluate your general health status and any pre-existing health conditions or risk factors
Take photographs
Discuss your procedure options
Recommend a course of treatment
Discuss likely outcomes of liposuction and any risks or potential complications
The consultation is the time to ask your  surgeon questions.
It's very important to understand all aspects of your liposuction procedure because it's natural to feel some anxiety, whether it's excitement for your anticipated new look or a bit of preoperative stress. Don't be shy about discussing these feelings with your cosmetic surgeon.
The first step is to consult with your surgeon. Talk about your goals, the options, the risks and benefits, and the costs. Ask all your questions.
If you decide to go ahead with this procedure, your surgeon will give you instructions on how to prepare for it. These may include diet and alcohol restrictions.
Tell your surgeon about any allergies you have and also any medications you take, like over-the-counter and herbal supplements. In this situation, she will likely recommend you stop taking certain meds, such as blood thinners and certain painkillers several weeks before surgery.
The decision to have cosmetic surgery is extremely personal. You will have to decide if the benefits will achieve your goals and if the risks and potential complications of this procedure are acceptable.
You will be asked to sign consent forms to ensure that you fully understand the procedure and any risks and potential complications.
Risks include:
Anesthesia risks
Bruising
Change in skin sensation that may persist
Damage to deeper structures such as nerves, blood vessels, muscles, lungs and abdominal organs
Deep vein thrombosis, cardiac and pulmonary complications
Fluid accumulation
Infection
Irregular contours or asymmetries
Irregular pigmentation
Need for revision surgery
Persistent swelling
Poor wound healing
Rippling or loose skin, worsening of cellulite
Swelling
Thermal burn or heat injury from ultrasound with the ultrasound-assisted lipoplasty technique
These risks and others will be fully discussed prior to your consent. It is important that you address all your questions directly with your  surgeon.
Secondary procedures may sometimes be recommended to reduce excess skin.
In preparing for abdominal etching surgery, you may be asked to:
Get lab testing or a medical evaluation
Take certain medications or adjust your current medications
Stop smoking
Avoid taking aspirin, anti-inflammatory drugs and herbal supplements as they can increase bleeding
Abdominal etching should be performed in an accredited office-based surgical facility, licensed ambulatory surgical center or a hospital.
Be sure to arrange for someone to drive you to and from surgery and to stay with you for at least the first night following surgery.
Moreover, you'll go home the day of the procedure. Make sure to have someone drive you home afterward. If you're having a lot of fat removed, you should also get the surgery done in a hospital, where you might stay overnight .
Firstly, before your abdominal etching starts, your doctor might mark the areas of your body that will be treated. She may also take photos to use later for before and after comparisons.
Next you'll get general anesthesia which means you will not be awake during the procedure or a "local" which means you will be awake but not feel any pain. Abdominal etching is like other forms of liposculpture.  With standard liposuction equipment, targeted pockets of fat are removed in order to modify the contour of the patient's abs. Therefore, the fat that is covering the abs is permanently removed with small incisions that are sometimes made in the belly button.
These small incisions are what earns this procedure the "etching" part of its name. The procedure typically takes about an hour to complete and is normally performed as an outpatient procedure.
The foam dressing remains in place for 1 week. Patients shower with it in place and dry it with a towel or blow dryer before placing the binder. The binder is also worn for a total of 4 to 6 weeks. In addition, the foam gradually loosens after about 1 week; as it does, its edges can be trimmed and exercise is allowed 5 days after surgery.
What to Expect in Abdominal Etching
Results can be seen instantly; however, it can take up to six months to see the full final results. Generally, results are permanent if you maintain a healthy lifestyle and normal weight range.
Before and After Pictures