Chin Augmentation in the Philippines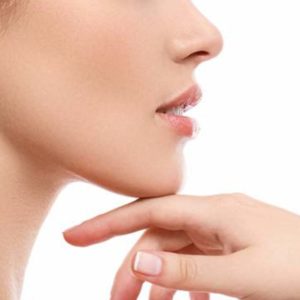 What is Chin Augmentation ?
Chin augmentation 
using surgical implants can alter the underlying structure of the face providing better balance to the facial features. The specific medical terms 
mentoplasty
 and 
genioplasty
 are used to refer to the reduction and addition of material to a patient's chin. This can take the form of chin height reduction or chin rounding by osteotomy, or chin augmentation using implants.
This operation is often, but not always, performed at the time of rhinoplasty to help balance the facial proportions. Chin augmentation may be achieved by manipulation of the jaw bone (mandible) and augmentation utilizing this technique usually provides a more dramatic correction than with the use of prosthetic implants.
Chin augmentation is still popular because it is a relatively easy operation for the patient while producing noticeable changes in the silhouette of the face. This type of surgery is usually performed by an oral and maxillofacial surgeon, otolaryngologist, or cosmetic surgeon.
Candidates for Chin Augmentation
Chin augmentation surgery offers many aesthetic benefits. Good candidates for the procedure include those who have a:
Recessed chin
Pointed or squared chin
Prominent nose
Fleshy neck
Cosmetic chin surgery adds definition to the jaw and balances the appearance of a large nose. Chin implants are often used in conjunction with rhinoplasty for maximum aesthetic effect and may be used with cheek implants and lip augmentation for overall facial balance.
Candidates for chin augmentation surgery should not:
Be in poor health
Have unreasonable expectations about the outcome of the surgery
Have taken Accutane® in the past six months (the medication can affect bone growth and cause keloid scarring)
Suffer from cardiac problems or hypertension
Take anticoagulants
During your chin augmentation surgery consultation be prepared to discuss:
Your surgical goals
Medical conditions, drug allergies and medical treatments
Current medications, vitamins, herbal supplements, alcohol, tobacco and recreational drug use (including steroids)
Previous surgeries
Your surgeon may also:
Evaluate your general health status and any pre-existing health conditions or risk factors
Take photographs for your medical records
Discuss your options
Recommend a course of treatment
Discuss likely outcomes of chin surgery correction and any risks or potential complications
Discuss the use of anesthesia during your procedure
The consultation is the time to ask your surgeon questions.
It's very important to understand all aspects of your surgical procedure. It's natural to feel some anxiety, whether it's excitement for your anticipated new look or a bit of preoperative stress. Don't be shy about discussing these feelings with your surgeon.
The usual complications are relatively minor and include swelling, hematoma (blood pooling), weakness or numbness of the lower lip, which usually does not last long. Other, less common risks include infection, bony changes and displacement of the implant.
Seeking an experienced surgeon can help reduce your risks of complications.
Chewing should be kept at a minimum immediately after this procedure, and patients are recommended to eat only soft food and drink for a time after the surgery.
In preparing for eyelid surgery, you may be asked to:
Get lab testing or a medical evaluation
Take certain medications or adjust your current medications
Stop smoking
Avoid taking aspirin, anti-inflammatory drugs and herbal supplements as they can increase bleeding and bruising
Eyelid surgery should be performed in an accredited office-based surgical facility, a licensed ambulatory surgical center, or a hospital. Be sure to arrange for a friend or family member to drive you to and from surgery, and to stay with you the first night following surgery.
Step 1- Anesthesia
Medications are administered for your comfort during the surgical procedure. The choices include local, intravenous sedation or general anesthesia. Your doctor will recommend the best choice for you.
Step 2- Incision
Most often, an incision is made inside the lower lip, or under the chin. An implant of the desired size and shape is then placed inside the chin.
Step 3- Wound Closure
If the incision is inside the mouth, it is closed with sutures (stitches) that later dissolve. If the incision is under the chin, removable sutures are used. At the end of the surgery, the chin is often taped to minimize swelling.
The pain is usually minimal and most patients only require over the counter pain medication. The swelling and bruising is usually mild and in most cases not noticeable after 1-2 weeks. Different surgeons have a range instructions for wrap/pressure dressing following the surgery but most do not require more than one week of such restrictions
What to Expect in Chin Augmentation
Chin augmentation surgery usually leads to a permanent enhancement of chin, facial, and neck balance. Patients are usually extremely satisfied with the results and enjoy a lifetime improved chin shape and facial balance.
Before and After Pictures