Buccal Fat Removal in the Philippines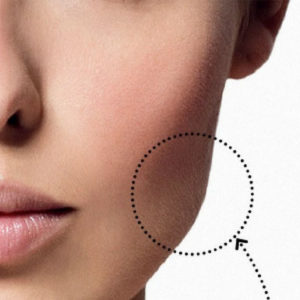 What is Buccal Fat Removal (Bichectomy) ?
The aim of buccal fat removal is to thin the
cheeks
, specifically in the area of the cheek hollows. Although a face that is naturally soft and filled out is considered youthful, some people find that their face feels too full, even chubby.
A buccal fat removal removes the buccal fat pad, a naturally-occurring pad of fat in the cheek hollow area. The size of the buccal fat pad varies with each individual patient, and the buccal fat pad in each cheek may be different sizes. Buccal fat pad removal surgery is typically not performed in people with thin, narrow faces as removal of the fat may cause the face to look more haggard with age.
Candidates for Buccal Fat Removal
Buccal fat removal surgery is a highly individualized procedure. It can address concerns for patients who are worried about full or chubby cheeks. If you are considering this procedure, be sure to do it for yourself, not for someone else or to try to fit any sort of ideal image.
In general, you may be a good buccal fat removal candidate if:
You are physically healthy and at a stable weight
You have realistic expectations
You are a nonsmoker
You are bothered by the appearance of your chubby cheeks
If you're considering surgery, spend some time reviewing buccal fat removal surgery photos and learning about what to expect during recovery. Preparation ahead of time helps patients have reasonable expectations and a smoother recovery.
During your buccal fat removal consultation be prepared to discuss:
Your surgical goals
Medical conditions, drug allergies and medical treatments
Current medications, vitamins, herbal supplements, alcohol, tobacco and drug use
Previous surgeries
Your plastic surgeon will also:
Evaluate your general health status and any pre-existing health conditions or risk factors
Examine your face
Take photographs
Discuss your options and recommend a course of treatment
Discuss likely outcomes of the surgery and any risks or potential complications
The decision to have buccal fat removal surgery is extremely personal. You'll have to decide if the benefits will achieve your goals and if the risks and potential complications of buccal fat removal surgery are acceptable.
Your surgeon and/or staff will explain in detail the risks associated with surgery. You will be asked to sign consent forms to ensure that you fully understand the procedures you will undergo and any risks or potential complications.
The possible risks of buccal fat removal surgery include, but are not limited to:
Bleeding
Infection
Poor healing of incisions
Hematoma
Anesthesia risks
Seroma (Fluid accumulation )
Numbness or other changes in sensation
Prolonged swelling
Injury to branches of the facial nerve, resulting in temporary or permanent facial muscle weakness
Injury to a salivary duct
Deep vein thrombosis, cardiac and pulmonary complications
Asymmetry
Suboptimal aesthetic result and/or minimal changes
Possibility of revisional surgery
Persistent pain
These risks and others will be fully discussed prior to your consent. It's important that you address all your questions directly with your cosmetic  surgeon.
In preparing for buccal fat removal surgery, you may be asked to:
Get lab testing or a medical evaluation
Take certain medications or adjust your current medications
Stop smoking
Avoid taking aspirin, anti-inflammatory drugs and herbal supplements as they can increase bleeding
Buccal fat removal surgery is typically performed in a licensed ambulatory surgery setting or in an in-office procedure room. If your buccal fat removal is performed with general anesthesia or intravenous sedation, be sure to arrange for someone to drive you to and from surgery and to stay with you for at least the first night following surgery.
A buccal fat removal procedure includes the following steps:
Step 1 – Anesthesia
Medications are administered for your comfort during the surgical procedure. The choices include intravenous sedation and general anesthesia. Your doctor will recommend the best choice for you.
Step 2 – The incision
This surgery requires an incision on the inside of the mouth, on the inner portion of your cheek. Occasionally, the buccal fat pad may be removed during a facelift and not necessitate an incision inside the mouth.
Step 3 – Closing the incisions
Sutures close the incisions inside your mouth. Typically, these sutures are absorbable, but each  surgeon performs the surgery differently. Be sure to avoid playing with the sutures with your tongue until cleared by your surgeon.
Step 4 – See the results
Your surgery will result in a slimmer, more contoured cheek, specifically in the cheek hollow area.
Following your surgery, you may be instructed to stay on a liquid diet for several days or longer. Your surgeon may instruct you on special mouth rinses to reduce the risk of infection.
You will be given specific instructions that may include:
How to care for your surgical site(s) following surgery
Medications to apply or take orally to aid healing and reduce the risk of infection
Specific concerns to look for at the surgical site or in your general health
When to follow up with your plastic surgeon
Be sure to ask your surgeon specific questions about what you can expect during your individual recovery period.
Where will I be taken after my surgery is complete?
What medication will I be given or prescribed after surgery?
Will I have dressings/bandages after surgery? When will they be removed?
When can I resume normal activity and exercise?
When do I return for follow-up care?
Healing will continue for several weeks as swelling decreases. Continue to follow your plastic surgeon's instructions and attend follow-up visits as scheduled.
What to Expect in Buccal Fat Removal
The final results of buccal fat removal surgery may be initially obscured by swelling. It may take several months for you to see the final results, as your cheeks gradually contour to their new appearance. The cheeks should appear less full or chubby in post-op results.
The practice of medicine and surgery is not an exact science. Although good results are expected, there is no guarantee. In some situations, it may not be possible to achieve optimal results with a single surgical procedure and another surgery may be necessary.
Following your surgeon's instructions is key to the success of your surgery. It is important that the surgical incisions are not subjected to excessive force, abrasion or motion during the time of healing. Your doctor will give you specific instructions on how to care for yourself.
Before and After Pictures